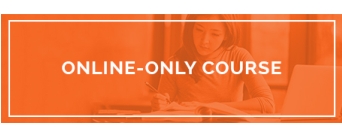 Introduction
As some participants may not have the opportunity to attend all courses and the onsite training sessions, we offer an alternative option of enrolling in individual online modules.
Participants interested in improving their knowledge in one particular area of interest will be able to enroll in one online module at a time.
Online-Only Course
The online-only Level I course presents 6 modules. It teaches basic concepts of orthodontic diagnosis and techniques.
The course will be taught with:
Webcasts
Videos
Interactive activities
PDF documents
Online articles
Book chapters
Quizzes
Virtual case presentations.
The online modules provide participants with theory and practice in the correct diagnosis, prognosis, and management of patients with simple to moderate malocclusions.
Each module uses a step-by-step approach that guides students as they learn to :
Diagnose malocclusions
Recognize and quantify the severity of the problem
Understand basic biomechanical concepts
Elaborate a problem list.
Participants will be able to complete the quizzes and will be given a certificate of completion for this particular module if they succeed in the final examination.
Participants will not be allowed to participate in live webinars, but will have access to the recordings. They will also not qualify to attend the onsite sessions as these are limited attendance and reserved for participants enrolled in a certificate program.
These modules are in English and are designed to inform participants about orthodontic diagnosis and techniques.